The BML-Blackbird Experience: Our Background, Capabilities & Work
Find out what it's like to work with some of the best in the business.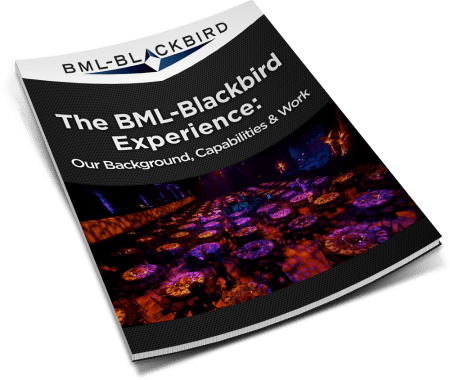 Do you remember the best event you've ever attended? Whether it's a cherished childhood memory of your first concert or the day you watched your sister tie the knot, there were months of work and a team of dedicated people that made those moments memorable.
At BML-Blackbird, we help our clients create those special memories every day. In this eBook, you'll learn about:
Our company history and passion for what we do.
Our full-service capabilities & major events we've been a part of.
What others are saying about us.