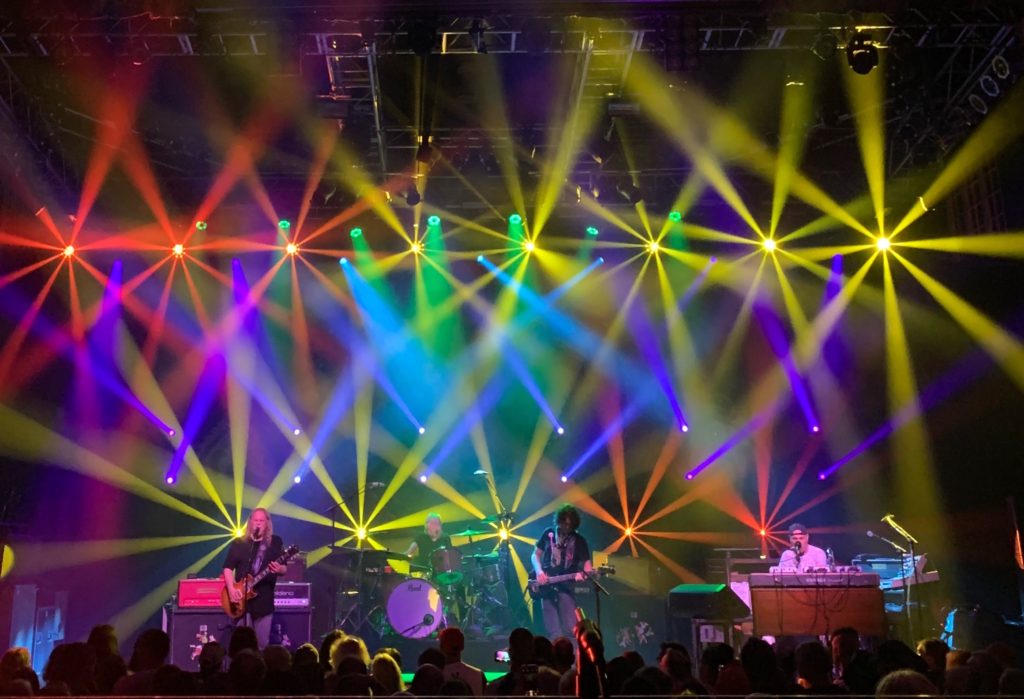 Govt Mule: The Lights Behind the Band
The famed jam band Gov't Mule kicked off their highly anticipated Spring Tour on April 12th in Vail, CO with three "Spring Back To Vail" shows followed by a number of stops in the Midwest and South. The tour ended with a stellar performance in New Orleans at the Orpheum Theater on May 4th, 2019. Govt Mule is widely acclaimed for delivering memorable and powerfully melodic performances time after time and this tour was no exception.
Since 2014, Lighting Designer John Colligan (of BML-Blackbird) has shared his love for the art of stage lighting with Govt Mule fans by consistently providing soul satisfying visuals for their tours. "Lighting helps set the mood for storytelling with live music", says Colligan. "When you close your eyes and listen to music, you feel it. When you look at a stage that I've lit, I aim to have that feeling intensified".
While Colligan plans his lighting designs well in advance, he also relies heavily on instinct. Every tour stop with Govt Mule calls for flexibility and improvisation. Responding to spontaneous renditions and unplanned set lists with appropriate lighting is Colligan's forte.
For Govt Mule's Spring 2019 tour, John Colligan incorporated 15 Robe Mega Pointe luminaires into his rig. "The vibrancy of the Mega Pointes is phenomenal, by far among the best", said Colligan. "The bright small beams, beam splitting features and the precise movement was a huge factor on this tour", he continued. "I really like their size too. The fact that we can get 4 lights in a tall road case is really important for tightly packed trucks".
BML-Blackbird Theatrical Services has been supplying the touring system for Govt Mule since 2008. BML-Blackbird provides exceptional lighting, rigging, staging, audio and video services for every industry, every format including Corporate Events, Concerts, Private Events, and Sporting Events. BML-Blackbird has full offering of technical services from inception to completion.