Receive your free Event Equipment A-Z Infographic
Did you know that there is a piece of event production equipment for every letter of the alphabet?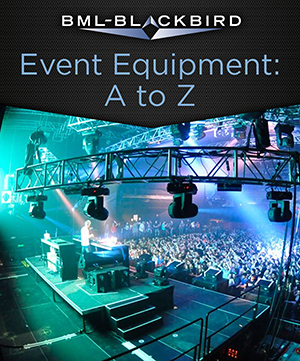 Our 50,000-square-foot warehouse is home to a massive inventory of some of the best technology available.  All of our equipment is available to our clients as a rental, as part of a full service package or for sale.
Take a step back into the classroom and learn about the ABC's of BML-Blackbird's inventory.
Know what you need (and all that we have) to make your event unforgettable and download your free infographic!
Get your A-Z Event Equipment Guide!
BML-Blackbird is trusted by the best