Arranging a special event is a tremendously complex affair that requires a team of professionals to pull off successfully. When you are working in a competitive market like New York, lead times can play an important factor in terms of securing a venue, booking talent, arranging for vendors and designing and arranging for the technical needs of your event like lighting, sound, video and staging.
When building your team, you need to understand that in order to meet your event goals, hiring the right people means giving them enough lead time to perform their jobs correctly. It is important to engage a full-service event production company in NYC as early as possible in order to manage the technical side of your event.
Your technical event production company not only handles the technical nuts and bolts of equipment rental, they also build and install all of the technical production elements like staging, hanging trusses and rigging lights, flying sound systems, operating the equipment on event night and even working with you on the aesthetic design elements for your event.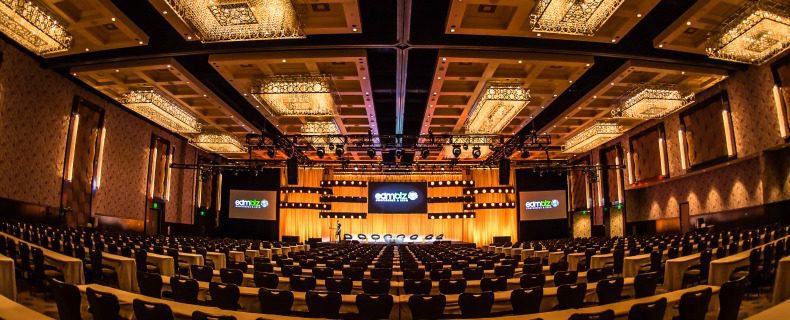 While any event production company can come in and help you pull off your event last minute, you should make it a priority to hire a professional full-time event production company in NYC as early as possible in the process. Let's look at a few reasons why engaging your technical event production company early is the best possible option!
The Project Manager
Hiring full-service means exactly that. Once you engage your full-service event production company in NYC, they will work to pull together a team built specifically for your project needs. That includes technicians, lighting and sound engineers, designers and a crew. The person who helps coordinates and will act as liaison between your team, your talent, your venue and the event's technical staff is the project manager.
Getting a project manager involved early in the process can help you in a number of ways. First, they will work closely with you from the earliest planning stages to truly understand your event goals and your design aesthetic. From touring your venue to coordinating the design team, your project manager performs a number of vital functions that can make your event truly spectacular and remove a major portion of your to-do list.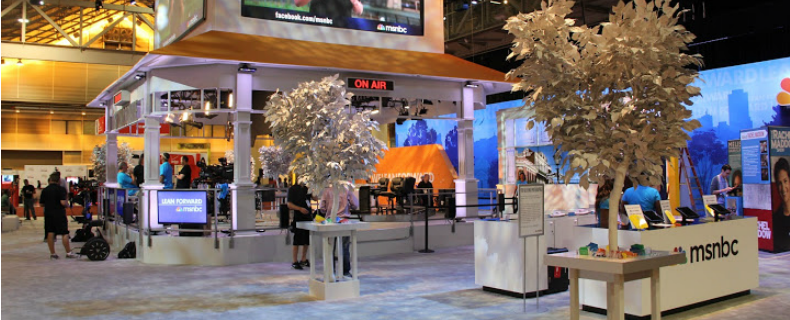 Designing Your Event
Your project manager can also work with you on the physical and aesthetic design of your event. There is a good chance that an experienced vendor will already be familiar with your venue. This means that they already have an understanding of the capabilities and intricacies of planning a production in that particular venue.
By consulting with your project manager and designers during the beginning of the design phase, they can make sure you are proposing design ideas that are within the capabilities of the space, the equipment and your budget. Because they are aware of any budget restrictions, they can also offer viable alternatives to meet your goals and expectations to keep your production within your budget.
And because of their close relationship with the creative team within their company, they can act as the perfect liaison to convey your aesthetic needs to the in-house designers so you're sure to get exactly the effect you are looking for!

Pulling Your Event Elements Together
Another area that your project manager can really help with is pulling together all of the elements of the technical side of your event in terms of staff and vendors. For example, if you have booked a performer, they often will have very specific technical needs. Your project manager can work with your talent's production staff to tie their needs into your event production.
This adds a layer between you and your entertainment that can help free you to focus on the big picture. Your project manager speaks the same language as your talent's production staff and can assure them that their needs will be met, as well as offer alternatives that may be a better fit for your budget.
By understanding your event goals and your budget, your project manager can work with you to manage your client's expectations. They can make sure that what you're pitching is achievable within both the budget and time available prior to your event. In a nutshell, your project manager's job is to make sure that every technical element of your event, such as the lighting, staging, meeting your talent's needs and your client's expectations, are met in order to help you achieve your event goals.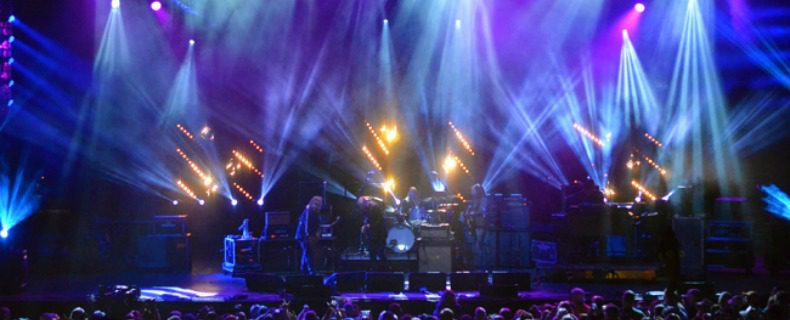 Building a relationship with a full-service event production company in NYC to handle your technical event needs is best undertaken as early in the process as possible. BML – Blackbird has been working in the New York and New Jersey market for over four decades and, during that time, has performed miracles for clients at the last minute!
But the reality is, to get the most out of your relationship with your full-service event production company in NYC, engaging early allows your technical event production company to really dig in and work with you to create a realistic budget that can meet all of your event's needs.
They can then work with you closely to create the most effective event design, all within your budget. The project manager will build a team around your event's specific needs including a project manager from their highly trained and experienced professional staff. Engaging your full-service event production company in NYC early for your technical needs means fewer surprises, a smoother event and a client that is not only happy but, instead, blown away!