Creating a successful special event or production in today's high tech world means working with all of the technology available to create a unique and memorable experience for your attendees. In competitive markets like New York and New Jersey, that means planning an event featuring exciting entertainment, amazing food, state-of-the-art sound, lighting, staging and often video.
As the event's producer, you need to balance a myriad of complex details. From finding the right venue, to hiring caterers and staff, booking entertainment, marketing, advertising and much more. Add to this the complex technical needs of even a small event and you've got a serious to-do list!
Whether you're planning a large or small event, technical event production companies can take much of the burden and a big portion of your to-do list off the table. Finding the right company to handle the technical aspects of your production can free you up to focus on the many other critical tasks that go into creating a killer event.
Full-service technical event production companies handle all of the technical aspects of your event, from coordinating and developing your aesthetic vision to staffing and providing the sound, lights, staging and video equipment. Let's look at a few reasons that working with a technical event production company as a part of your team can help you take your event to the next level and leave your guests talking long after your event is over.
1. Experience, Expertise, Knowledge
Select a company that has a number of years in business and chances are they'll have the experience you need to create magic. Hiring a qualified full-service company buys you peace of mind, knowing that you'll be receiving professional, high-quality results. They will have the experience of providing support for hundreds of events and working with many of the venues in the market.
If they've been around, they know the venues, including transportation and logistical issues, and will most likely have working relationships with any unions or in-house staff. Your team could consist of designers, crew, technicians, production management and a stage manager, if needed. Along with providing staff, a full-service company will have access to the latest technology right in their inventory.
Along with technical expertise comes creativity and vision. Designers can help you to achieve your creative vision with a focus on helping you to reach your event goals. Because you're working with a full-service company, all of the elements of your event, from sound and staging to lighting and video, will fit your aesthetic vision while keeping an eye on maximizing your budget.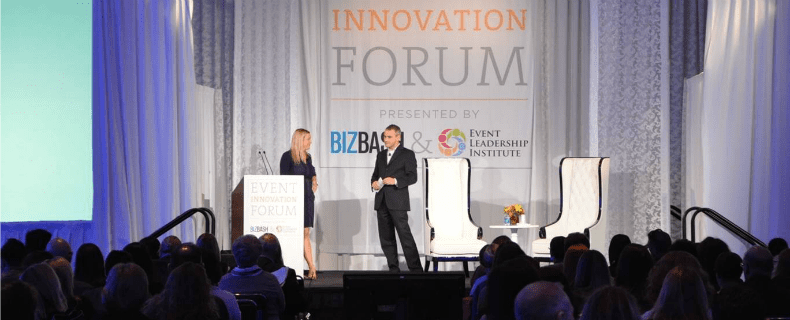 2. Full-Service Means a Single Source
Imagine hiring individual companies for sound, lighting, staging and video production. That means four separate vendors, four separate contacts and unless they've all worked together before, the real chance of communication bottlenecks and budget allocation issues. Working with full-service technical event production companies means you'll enjoy a single source of contact. Your budget is allocated within the company to maximize your event. If moving some money from sound to lighting offers you more creative magic, it's done. Single source means one budget, one proposal and a single invoice broken down by department.
By putting all of your creative and technical production needs into the hands of a full-service company, you gain a team of dedicated talented people who all share a singular goal – a successful production. A single source means aesthetic continuity and common vision. You are working with a well-oiled team who all speak the same language and share the same goals. From the load in, set-up and operation of your event to the break down, your team will perform not as hired guns or subcontractors, but as a trusted partner.
Planning the technical aspects of your event becomes easier and much more efficient, removing a big chunk of work off of your to-do list. This means that while your technical event production company has the back end covered, your time can be spent attending to the myriad of details of creating a successful special event. Along with planning your event, full-service technical event production companies handle the logistics of delivering and setting up your event, acting as a liaison with your performers and operating the gear, leaving you time to mingle with your guests on event night.
Finally, a single source means budget predictability. Your team will understand that sticking to your budget is a crucial element of profitability. Budgets can easily fly out of control if they're not carefully monitored. Working with a single full-service technical event production company can eliminate budget issues and offer stability; a benefit that you may not get when working with multiple sub-contractors.
Presenting a detailed proposal including every aspect of your production costs clearly laid out, your team will allocate funds in the most efficient way possible. If your vision requires extensive lighting, they will adjust the budget to reflect those needs while keeping all the other aspects of your production in check. A good company will clearly outline the instances of how and when additional charges may become necessary.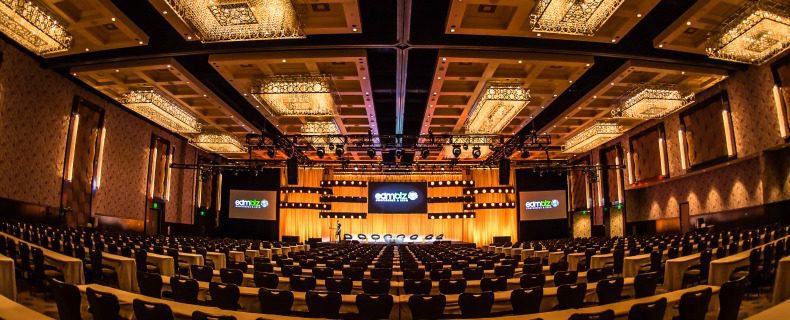 3. State Of The Art Technology
Keeping up-to-date on the latest trends and having a hands-on understanding of the newest technology is another benefit of working with full-service technical event production companies. No matter what your needs, they will have access to the correct equipment. From the newest lighting fixtures to digital sound consoles, full-service technical event production companies will have know what is best to use to create a magical environment that will delight and entertain your guests.
Working with a full-service technical event production company is a smart decision. Planning, designing and executing an event in today's competitive market is challenging and sometimes complicated. Adding a team of dedicated, knowledgeable, creative professionals can make your job easier. A good company will work with you to tailor their services to maximize your budget.
4: Recommendations Based on Experience
"Been there, done that." Yes, it's a cliché. But it's exactly what you want to hear when you're in charge of a pulling off a large event. When you partner with a technical event specialist, you reap the benefits of that company's vast knowledge base gleaned from experience. When you're perplexed by such questions as, "Which moving lights will give me the desired effect?" and "Do we need hard-wired or wireless gear?" a professional event producer will make a recommendation and explain why that's the best option.
5: Must-do Mentality
When planning any large-scale event, the only certainty is that there are no certainties. A reputable technical event production company knows to expect the unexpected. Professional event planners realize that rarely does any event – concert, business meeting, product launch, play etc. – go off without a hitch.
Arguably the most important reason to partner with a technical event production company is that their professionals will spring into action to save the day when Murphy's Law strikes. Whereas those unaccustomed to overseeing the logistics and details of large events may become paralyzed with inactivity when confronted with technical glitches, labor or materials shortages or logistical problems, technical event production professionals spring into action and work their most impressive magic when under pressure
A professional event company realizes that whatever curveball life throws, the show must go on. Failure is not an option. It's imperative to partner with a provider that has the manpower, resources, equipment, flexibility and creativity to adapt and improvise at a moment's notice.
Whether you need all of the services they offer or a single specialty, the right company can help you reach your event goals and create a magical happening that will leave your guests talking long after the last truck has left the building! Partnering with the right company offers tremendous benefits and will bring value to your event far beyond the cost. It's a good decision that will contribute both to your event's success and your bottom line.